Clubs By County Contact Information
Clubs are listed by their "home" county. Click on a county for a listing of AWSC clubs.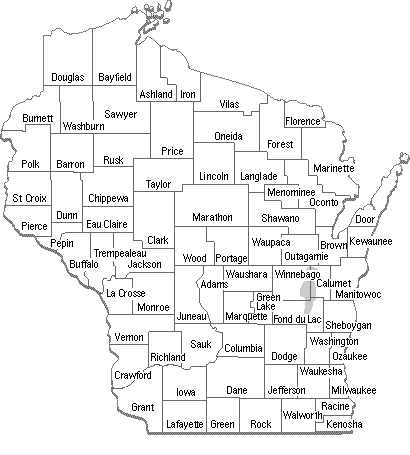 CONCORD CENTER CRUISERS
PATRICIA BRANDT 262-593-8910

-

tish622@yahoo.com
HEBRON BARK RIVER RIDERS
TERRY GLEESING 920-222-1329

-

GLEESING63@GMAIL.COM
HELENVILLE HILLHOPPERS
CHERYL CHRISTIAN 262-567-1358

-

mafrogcc@gmail.com
HUBBLETON RIDERS INC
DENNILLE HEIMAN

-

dennille.wilke@gmail.com
JEFFERSON SNO-HAWKS
JOHN KRAUS 920-723-1806

-

issakraus@gmail.com
JEFFERSON SNOWSTORMERS
BRENDA SKAIFE 920-988-7655

-

jskaife@sbcglobal.net
JOHNSON CREEK RIDERS
ROGER DRAEGER 920-699-2209

-

rdraeger@tds.net
ROME SNO-BARONS
JOHN SCHWEITZER 262-490-5091

-

JWSCHWEITZER80@GMAIL.COM
TWIN RIVER RIDERS
SHERMAN LAWSON 920-648-2531

-

bigsherm@charter.net
Director Information
AWSC Director
SHERMAN LAWSON
AWSC Representative
ROGER DRAEGER
AWSC Sponsors
Please patronize our 1,200+ commercial sponsors. For a listing by county, please click here.
Join A Club Now
Looking to join a snowmobile club? We have a complete list of clubs by county. Simply click on the county.

WI Trail Pass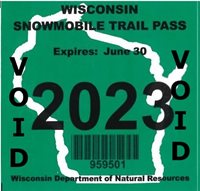 You are able to order your trail pass four ways: online, call the AWSC office, walk in to the AWSC office or mail your order to the AWSC office.

Each sled operating in WI is required to display a current Wisconsin Snowmobile Trail Pass.