BROWN BEAR LODGE - Food/Drink/Lodging
www.brownbearlodge.us
1166 Brown Bear Trl
Nekoosa, WI 54457
715-323-4829
Log home rental on the snowmobile trail in the Town of Rome, Adams County. Fireplace, Bar & Pool Table. Sleeps 8. www.airbnb.com/h/brownbearlodge
DCM LANDSCAPING LLC - Landscaping
https://www.dcmlandscapingllc.com/
258 Oak Dr
Nekoosa, WI 54457
715-325-5548
Lawn installation/renovation. Retaining walls. Decorative mulch areas. Decorative pavers. Shoreline Work. Mowing. Snowplowing. Bobcat work. Tree work.
EVENSON'S MARINE LLC - Sales/Service/Parts/Accessories
www.evensonsmarine.com
590 County Road Z
Nekoosa, WI 54457-8963
715-325-6100
Hours Monday - Friday 9 am - 5 pm Saturday 9 am - 2 pm. Closed Sundays. Trailer parking available.
LAKE ARROWHEAD ASSOCIATION - Food & Drink
www.lakearrowheadgolf.com
1195 Apache Ln
Nekoosa, WI 54457-9210
715-325-2929
The Pines Restaurant offers full menu service for breakfast, lunch and dinner. Unwind with your favorite beverage in The Pines Lounge, where you'll enjoy exceptional views of our natural surroundings.
LURE BAR & GRILL - Food & Drink
www.barnumbaymarina.com
1735 Archer Ln
Nekoosa, WI 54457-9226
715-325-6555
Located on Lake Petenwell. Offering trailer parking and fuel. A full service restaurant serving lunch and dinner.
PONDEROSA PINES EATERY & CAMPGROUND - Food & Drink
www.ponderosapines.biz
287 State Highway 73
Bancroft, WI 54921-9537
715-335-2267
Serves Food. Daily Specials. Fuel Available. Large parking area. On snowmobile trail. Open Daily 11 am - 10 pm.
SERVANT ELECTRIC SERVICE - Construction
www.servantelectricservice.com
341 Kings Herald Ct
Nekoosa, WI 54457
7154595606
Serving All of Central Wisconsin. We help residents and businesses. Our skilled electricians go above and beyond to give you the very best in customer service and results.
VISIT ROME WI - Other
https://www.visitromewi.com/
1154 Apache Ave
Nekoosa, WI 54457
715-325-3090
To learn more about the Town of Rome, check out our website and visitors guide. We are a premier leisure destination in Northern Adams County.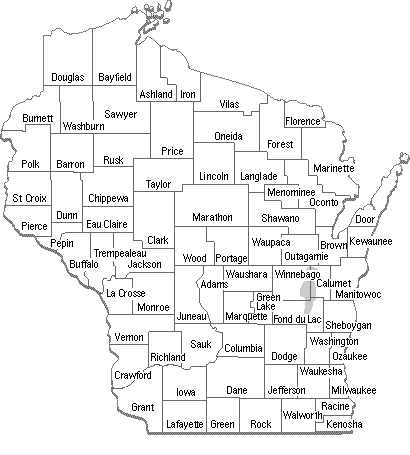 AWSC Sponsors
Please patronize our 1,200+ commercial sponsors. For a listing by county, please click here.
Join A Club Now
Looking to join a snowmobile club? We have a complete list of clubs by county. Simply click on the county.