ABBYLAND TRUCK STOP - Fuel / Convenience Stores
www.abbylandtravelcenter.com
219 Plaza Dr
Curtiss, WI 54422
715-223-6666
Open 24 hrs, serving hot dogs, burgers, sausages, beer/soda, full restaurant 6am - 10pm, gas & diesel. Shell V-Power gasoline, fully stocked C-store with deli and grill!
BB SMALL ENGINE - Sales/Service/Parts/Accessories
N14341 County Road D
Owen, WI 54460-8881
715-229-4994
Snowmobile & ATV parts and service. Open 8am to 5pm Monday thru Friday.
CREEKSIDE CONVENIENCE - Fuel / Convenience Stores
132 W 3rd St
Owen, WI 54460-9435
715-229-4870
24 hour gas; hot stuff foods, subs, pizzas, rustic log cabin seating; ATM.
MIDWAY BAR - Food & Drink
602 Division St
Withee, WI 54498-0075
715-229-4327
Drinks, burgers, steak sandwiches, shrimp baskets & wings. Open 7 days a week 10 to close, ATM available
PAULA'S COUNTRY DINER - Food & Drink
121 Division St
Withee, WI 54498-
715-229-2774
Serving homemade food, soups; big portions-breakfast. Open Monday-Friday, 6am - 3pm - fish fry; Sat & Sun, 6am - 1pm.
TIME FLIES BAR & GRILL LLC - Food & Drink
N14395 County Road E
Curtiss, WI 54422-
715-223-6677
Off Corridor 25 - great bar food with daily specials & Friday fish fry! Open 6 days a week; Monday thru Thursday 4pm to close, Friday & Saturday 11:30 am to close. Closed Sunday.
WITHEE A & W / MOBIL MART - Fuel / Convenience Stores
212 Division St
Withee, WI 54498-0132
715-229-9933
Gas, fresh hot pizza and subs. Chester's Fried chicken! Corner of County Road X and County Road T
WITHEE OIL CO INC - Fuel / Convenience Stores
611 Mill St
Withee , WI 54498-0149
715-229-2661
76 Amoco Gas, 76 products, 24 hour gas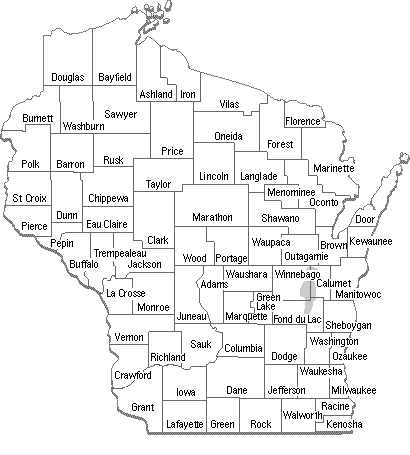 AWSC Sponsors
Please patronize our 1,200+ commercial sponsors. For a listing by county, please click here.
Join A Club Now
Looking to join a snowmobile club? We have a complete list of clubs by county. Simply click on the county.