Each year at the AWSC Workshop (which is held in the fall, October) a Miss Snowflake Queen is selected to represent the Association at various events throughout the state during her one year reign. A pageant is held for young women between the ages of 16 and 22. The winner will receive a $1,500 scholarship to help further her education at the end of her reign.

Listing of Past Miss Snowflakes
Miss Snowflake information for 2022-2023
Rules and Conditions
Miss Snowflake Entry Form


Miss Snowflake Schedule
Congratulations to AJ Kreager - our 2021-2022 Miss Snowflake :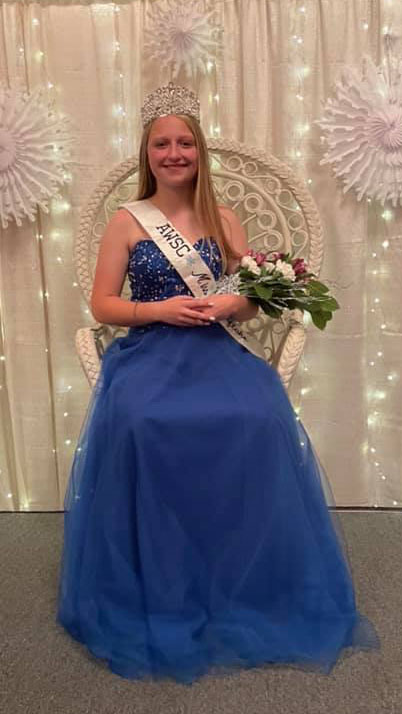 From Miss Snowflake:
Hello Everyone,
My name is AJ Kreager and I will be the 2021-2022 Miss Snowflake.
Snowmobiling has been something apart of my life from a very young age and I am looking forward to continuing this passion of mine by representing the AWSC as Miss Snowflake this year!
I'd like to thank the supporters. Donahue Super Sports, DSG Outerwear, K+M in Hancock, Floe International, 1330 Wraps, Tyler's Backcountry, and Unique Signs and Designs. Thank you for always supporting the Miss Snowflake pageant. Also thank you to Randy for always doing a fantastic job with the Miss Snowflake pageant and staying with me through my rein for his last year.
My email is
misssnowflake2122@gmail.com
please contact this email with events you'd like me to attend and any questions you have.
Finally I would like to thank my mom, dad, family, snowmobile clubs, Marathon county, KAOS, and especially everyone at the AWSC for welcoming me and giving me endless opportunities.
REMEMBER: To schedule Miss Snowflake for your Club Event, please email her at
misssnowflake2122@gmail.com