AESCHBACH AUTOMOTIVE LLC - Automotive
www.aeschbachautomotive.com
7182 State Highway 14
<%# Eval("SponsorAddress2") %>
Middleton, WI 53562
Honest Work at a Fair Price
CARL F STATZ & SON INC - Sales/Service/Parts/Accessories
www.carlfstatz.com
6101 Hogan Rd
Waunakee, WI 53597-0038
608-849-4101
We offer a large selection of parts, accessories & clothing for all your snowmobiling needs. We also have all the latest models of Polaris sleds and trailers.
DAVE'S WHITE ROCK BAR - Food & Drink
www.daveswhiterock.com
596 State Highway 14
Brooklyn, WI 53521-9421
608-455-1048
Welcome Snowmobilers Food and spirits! Monday 3pm-11pm Tuesday - Thursday 3pm-2am Friday Noon-2:30am Saturday 11am-2:30am Sunday 11am-11pm like us on Facebook: Daves White Rock
EASTER SEALS WISCONSIN - Organization
www.eastersealswisconsin.com
8001 Excelsior Dr
<%# Eval("SponsorAddress2") %>
Madison, WI 53717-
608-277-8288
Since 1926, Easter Seals Wisconsin has been creating life-changing solutions for individuals with disabilities and their families. Our mission is to increase independence, maximize opportunities, minimize barriers, and enhance the quality of life for people with disabilities.
MARKS PROPERTY SERVICE LLC - Landscaping
7237 Tempe Dr Apt 78
Madison, WI 53719
608-438-4948
MICKEY D'S CORNER BAR - Food & Drink
409 5th St
Waunakee, WI 53597-
608-849-7439
Open 7 days a week. 630am am M-Sat. 7am on Sundays. Serving Breakfast, Lunch. Best Burgers ever!
MIDDLETON FORD - Automotive
www.middletonford.net
7520 Century Ave
Middleton, WI 53562
We proudly offer a variety of cars, trucks, and automotive services to Madison and the surrounding areas.
MONTAGS - Food & Drink
www.montagspubandgrill.com
1821 Main St
Cross Plains, WI 53528
A family friendly place where all are welcomed.
PEG & DOC'S BAR & GRILL - Food & Drink
106 Dane St
Dane, WI 53529-9615
608-849-6275
T-F Lunch Specials, Friday Fish Fry, Packer Game Specials. Come and hang out with friends, play a game of pool, foosball, or darts and have a cold drink. Check out the yummy grill food too!!
PERFECT TYPE & PRINT INC - Printing
106 Commerce St
DeForest, WI 53532-
608-846-9866
Perfect Type & Print, Inc. can meet all your printing needs, large or small. Fast, accurate and great customer service!
R BAR - Food & Drink
7773 Martinsville Rd
Cross Plains, WI 53528
SILK EXOTIC - Food & Drink
www.silkmadison.com
7302 State Highway 14
Middleton, WI 53562
Voted #1 Gentlemen's Club In The Midwest for 15 Years!
SPRINGFIELD CORNERS - Food & Drink
6136 County Road P
Dane, WI 53529
608-849-9593
TOOTSIES BAR & GRILL - Food & Drink
115 E Main St
Dane, WI 53529
608-850-5515
Mon-Fri: 11am-close (lunch specials), Sat & Sun: 7am-close, (breakfast 7am-noon). Prime Rib breakfast every 3rd weekend of the month. Taco Tuesdays. Parking lot parking & street
TRUE VETERINARY CARE LLC - Sales/Service/Parts/Accessories
www.truevetcare.com
901 Kimball Ln Unit 1500
Verona, WI 53593
608-497-1608
True Veterinary Care provides veterinary preventive, medical, dental and surgical care for Verona, Madison, Fitchburg, Oregon, Belleville and the surrounding communities.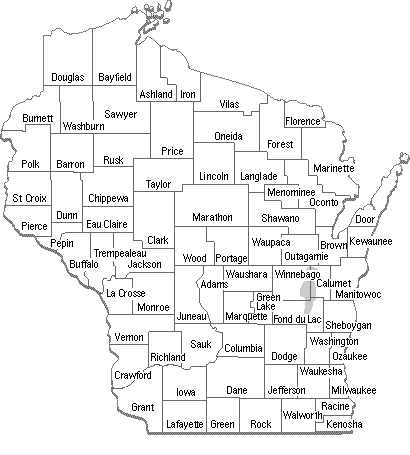 AWSC Sponsors
Please patronize our 1,200+ commercial sponsors. For a listing by county, please click here.
Join A Club Now
Looking to join a snowmobile club? We have a complete list of clubs by county. Simply click on the county.

WI Trail Pass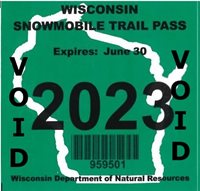 You are able to order your trail pass four ways: online, call the AWSC office, walk in to the AWSC office or mail your order to the AWSC office.

Each sled operating in WI is required to display a current Wisconsin Snowmobile Trail Pass.