BAHR TIME LLC - Food & Drink
www.facebook.com/bahrtime
W2904 Main St
Campbellsport, WI 53010-
920-533-3336
Mon-Fri 2pm to close, Sat 1pm to close, Sun 11am to close. Assorted pizzas. #60 on map.
BREWER HEATING & COOLING - Sales/Service/Parts/Accessories
www.brewerheating.com
N8804 Douglas St
Ripon, WI 54971-
920-748-6494
920-748-6494 / 866-803-8428 Serving Our Customer Family in East Central Wisconsin.
COUNTRY TOUCH LAWN CARE - Landscaping
www.countrytouchlandscaping.com
W9202 County Road T
Rosendale, WI 54974-
920-517-1281
Landscape installation, lawn care and maintenance; ice & snow removal. Year-round property management. Locally owned and operated; licensed and insured.
CRAVE - Food & Drink
www.crave128.com
128 E Main St
Campbellsport, WI 53010
920-533-3663
Great Food and Wonderful Atmosphere! Downtown Campbellsport. Catering for every occasion!
DREXEL BUILDING SUPPLY - Construction
www.drexelteam.com
227 W Main St
Campbellsport, WI 53010
920-533-4412
Leading provider of building materials and services to professional contractors and homeowners.
MIDSTATE AMUSEMENT GAMES LLC - Other
www.midstateamusements.com
1161 Industrial Pkwy
Fond Du Lac, WI 54937
920-921-5000
Digital/CD jukeboxes, Darts, Video Games, Foosball, Pool Tables, ATMs and ALL types of Amusement! 1-800-317-6436
PC POWER CENTER - Sales/Service/Parts/Accessories
W13061 Locust Rd
Ripon, WI 54971-
920-428-4608
Providing quality, affordable repairs for snowmobiles, ATVs, lawn/garden equipment and automotive in the Ripon and surrounding area since 1992. Find us on Facebook @PC Power Center
SWEDE'S ST KILLIAN INN - Food & Drink
W4103 St Kilian Dr
Campbellsport, WI 53010
262-626-8786
Open 11am Mon-Fri, 10am Sat & Sun. Great Food! #72 on /map
TIGER'S BAR & GRILL - Food & Drink
Facebook: Tiger's Bar & Grill
W12010 Rose Eld Rd
Ripon, WI 54971
920-748-3357
Full service bar and grill. Right off the snowmobile trail located just off of highway 23 between Ripon and Rosendale.
TUNE UP TAVERN - Food & Drink
533 E Main St
Campbellsport, WI 53010
920-533-6055
Open Wednesday 4pm - 10pm, Thursday & Friday at 2pm - close, Saturday & Sunday at 12pm - close, #63 on Trail Map.
WEBSTER'S MARKETPLACE - Food & Drink
webstersmarketplace.com
1188 W Fond Du Lac St
Ripon, WI 54971
920-748-5498
Webster's in Ripon, is open 7 days a week from 5am to midnight. We're your place for groceries, beer, wine, liquor, deli, dairy & more. Stock up for your next snowmobile trip @ Webster's!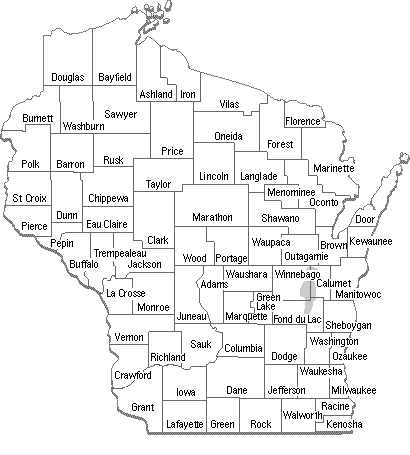 AWSC Sponsors
Please patronize our 1,200+ commercial sponsors. For a listing by county, please click here.
Join A Club Now
Looking to join a snowmobile club? We have a complete list of clubs by county. Simply click on the county.

WI Trail Pass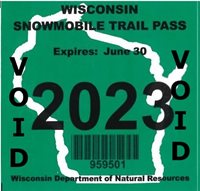 You are able to order your trail pass four ways: online, call the AWSC office, walk in to the AWSC office or mail your order to the AWSC office.

Each sled operating in WI is required to display a current Wisconsin Snowmobile Trail Pass.