BUNKER AUTOMOTIVE LLC - Automotive
N6871 County Road M
New Lisbon, WI 53950
608-562-6473
For all your automotive repair needs in the New Lisbon, Mauston, Necedah and surrounding areas.
DOCKING SOLUTIONS LIFT & PIER SERVICE - Sales/Service/Parts/Accessories
N7507 State Highway 58
New Lisbon, WI 53950
608-562-6666
Boat Lifts and Docks - Sales & Service
DOWN RANGE LLC - Sales/Service/Parts/Accessories
970 S Monroe St
New Lisbon, WI 53950
608-542-1280
Firearms Sales & Accessories, Hunting Supplies, NFA Items.
ONSITE AUTO SERVICE - Automotive
N8414 County Road G
Necedah, WI 54646-
608-565-6178
ASE certified Automotive, Medium and Heavy Truck Technician, Diesel Service, Snowmobiles & ATVs. Food, drink and groceries available at next door business
THE REEL INN RV CAMPGROUND & LODGE RESORT - Food/Drink/Lodging
www.thereelcampground.com
N9671 State Highway 80
Necedah, WI 54646
608-565-2262
Right on Groomed Trails! Trailer parking, lodging, full log suites with heated floors. Full Restaurant - 2 Bars Open 7 days a week 12pm-10pm
THE WAY STATION SALOON & EATERY - Food & Drink
www.thewaystationsaloon.com
N4902 County Road HH
Mauston, WI 53948-9539
608-847-5209
Food, drink, & fun, on trail; corner of HH & 49th Street. Plus breakfast sat and Sun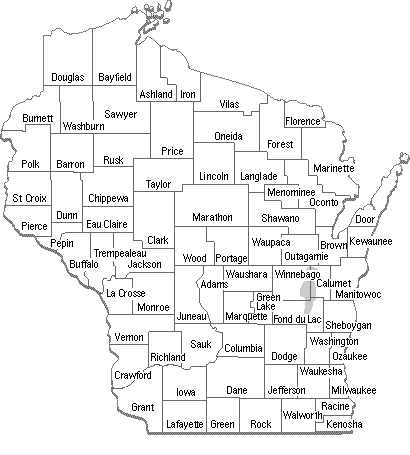 AWSC Sponsors
Please patronize our 1,200+ commercial sponsors. For a listing by county, please click here.
Join A Club Now
Looking to join a snowmobile club? We have a complete list of clubs by county. Simply click on the county.

WI Trail Pass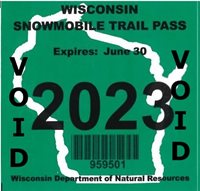 You are able to order your trail pass four ways: online, call the AWSC office, walk in to the AWSC office or mail your order to the AWSC office.

Each sled operating in WI is required to display a current Wisconsin Snowmobile Trail Pass.