BARABOO POWER EQUIPMENT - Retail
www.baraboopower.com
622 Pate St
Baraboo, WI 53913
608-355-7915
Carry a full line of Stihl, Yanmar, Cubcadet and woods equipment. Servicing all types of lawn, garden and farm equipment
BARABOO STATE BANK - Bank/Credit Union
www.baraboonational.com
101 3rd Ave
Baraboo, WI 53913-
608-356-7703
An integral part of the Baraboo community since 1857. Offering a wide array of financial services and valuing every opportunity to service Sauk County and the state of Wisconsin.
BIG O'S TRAILERS INC - Sales/Service/Parts/Accessories
www.bigostrailers.com
W10630 State Highway 33 W
Portage, WI 53901-0639
608-742-2473
Full trailer dealership with a sales, service, and parts department. Conveniently located just off I90/94, we are geared up to meet your business or personal hauling needs. Show your AWSC membership card and receive a 10% discount on all parts and accessories.
BOBBERS - Food & Drink
www.bobbersislandgrill.com
750 Wisconsin Dells Pkwy
Wisconsin Dells, WI 53965
608-254-1800
Located at the start of club trail with large parking lot for trailers. Open Weekdays 11:00 am-2:00 am; lunch/ dinner. Weekends 9:00 am-2:30 am/ breakfast/lunch/dinner. Night Life also
BRONCO BILLY'S SALOON AND GRILL - Food & Drink
www.broncobillyssaloon.com
S2545 County Road BD
Baraboo, WI 53913-
608-355-1055
Good ol' country bar & grill in Baraboo & Dells area, where you'll find a fantastic menu focusing on burgers, wings, & appetizers along with daily specials, cold beer & drinks in a casual setting.
DEPPE TRANSIT LLC - Other
1323 South Blvd
Baraboo, WI 53913
Trucking & Warehousing
DON LARSON SUPERSTORE - Automotive
www.donlarson.com
S3801 County Road Bd
Baraboo, WI 53913-
608-448-3364
We provide outstanding guest service, offering care, concern, and respect for each customer. We value our strong community involvement and support.
EDGE OF THE DELLS - Food/Drink/Lodging
www.edgeodells.com
N555 State Highway 12 & 16
Wisconsin Dells, WI 53965-0237
608-254-6144
Open 7 days a week. Accommodations year round. Full restaurant with daily Dinner Features. Trailer parking available. Located on the trail. (#22 on map)
GATEWAY POWERSPORTS - Sales/Service/Parts/Accessories
www.gwpowersports.com
S2502 County Road Bd
Baraboo, WI 53913
608-448-1209
Shipping used & reconditioned parts daily- Buying used, wrecked & salvaged units. Located on trail across from Bronco Billy's
GLACIER VALLEY FORD - Automotive
www.glaciervalleybaraboo.com
1243 South Blvd
Baraboo, WI 53913-
608-356-2222
A complete line of new Ford cars, trucks, SUV's & a huge selection of pre-owned vehicles. A service department that's second to none. We are a family-owned dealership for over 40 years.
LUTHER FARMS - Other
E12434 State Highway 33
Baraboo, WI 53913
Family Farming & community involvement for over 40 years.
MBE CPAS - Other
www.mbecpa.com
201 8th Ave
Baraboo, WI 53913
608-356-7733
Tax Preparation, Profit Coaching, Industry Benchmarking & Analysis, Audits, Reviews, Agreed Upon Procedures& Compilations, Financial Forecasts, Accounting Services And Outsourced Cfo Solutions
MITTELSTAEDT SPORTS & MARINE INC - Sales/Service/Parts/Accessories
www.mittelstaedtsports.com
S1472B State Highway 33
LaValle, WI 53941
608-985-7118
Polaris Dealership. Trailer parking. Hours MWF 8-5 T,TH 8-6 Saturday 8-2 (#5 on the map)
PIZZA RANCH - Food & Drink
www.pizzaranch.com
916 Gateway Dr
Baraboo, WI 53913
608-448-2215
Visit Pizza Ranch of Baraboo to enjoy the best buffet in town. Serving up dozens of pizza choices, crispy chicken, fresh salads with your favorite dessert pizza and ice cream!
POINTON COMMUNICATIONS - Other
www.pointon.com
202 South Blvd
Baraboo, WI 53913
Since 1984, providing exceptional customer experiences in two-way radio sales & services. We are committed to helping you after the initial purchase!
POINTON HEATING AND AIR CONDITIONING INC - Construction
www.pointonheating.com
601 South Blvd
Baraboo, WI 53913
608-356-4177
Lennox dealer offering installation, service and repairs for all types of heating and cooling including residential, commercial, fireplaces & rooftop units.
SAND TRAP - Food & Drink
www.thesandtrapbar&grill.com
S797 Christmas Mountain Rd
Wisconsin Dells, WI 53965
608-678-4444
Monday 3pm-1am; Tuesday closed; Wednesday-Friday 11am-1am; Saturday/Sunday 8am- 1am. Breakfast Saturday & Sunday
SAWDUST DESIGNS LLC - Construction
www.sawdustdesignsllc.com
2227 Rufus Rd
Reedsburg, WI 53959
608-393-4486
I have worked 20 years in building decks, bar areas, man caves, furniture, and decor. My goal is to provide you with professional service, beyond quality work and beautiful projects!
SPRING BROOK RESORT / SPORTS BAR & GRILL - Food/Drink/Lodging
www.spring-brook.com
242 Lake Shore Dr
Wisconsin Dells, WI 53965
608-254-1460
Eat, play, stay. #83 on trail. Parking to accommodate trailers & large groups. Mon-Fri 11:00-late. Weekends 8:00 a.m.-late. Daily specials, Friday Fish Fry, Saturday Prime rib. Happy hour Mon-Thur
TERRYTOWN ENTERPRISES INC - Construction
www.terrytownplumbing.com
465 South Blvd
Baraboo, WI 53913
Prompt & efficient service with quality products and workmanship by licensed & certified technicians.
TIM SEILER ENTERPRISES - Other
S5704 Pikes Peak Rd
North Freedom, WI 53951
608-356-3968
We are a full-time supporter of the sport of snowmobiling and an avid family of riders!
TOTL MARKETING - Other
www.totlmktg.com
S5315 Sleepy Hollow Rd
Baraboo, WI 53913
608-355-0020
We offer help with many marketing services and help you choose which one suits your goals. We will give you the best return on your investment. Web design, social media, & graphic design.
TRICOR DBA DON-RICK INSURANCE - Insurance
www.tricorinsurance.com
313 Oak St
Baraboo, WI 53913
608-356-6606
We provide a human touch in our fast-paced world and our experienced staff wants to be your agent of choice for all of your insurance needs.
TURNER'S BP & WATER CARE - Fuel / Convenience Stores
www.turnerwatercare.com
413 State Highway 136
Baraboo, WI 53913
608-356-1144
BP fuel, westsider car wash & convenience store along with Turner Water Care providing home and office delivery of water care and Nicolet water products.
VANDELAY INDUSTRIES - Other
PO Box 16
Baraboo, WI 53913
608-477-5940
Supporting snowmobiling in Wisconsin & Sauk County
WILD ROSE RANCH - Other
www.wildroseranchofbaraboo.com
E12311 County Road W
Baraboo, WI 53913
608-772-3403
Unique country experience for weddings, holiday celebrations or for family friendly horse boarding and lessons.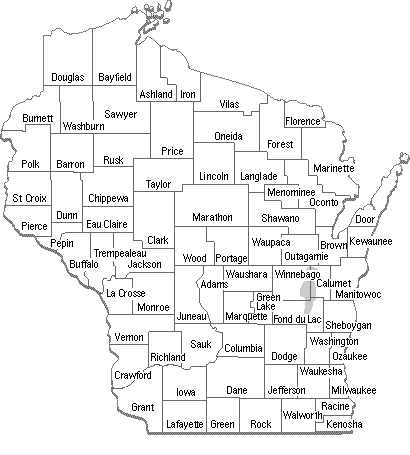 AWSC Sponsors
Please patronize our 1,200+ commercial sponsors. For a listing by county, please click here.
Join A Club Now
Looking to join a snowmobile club? We have a complete list of clubs by county. Simply click on the county.

WI Trail Pass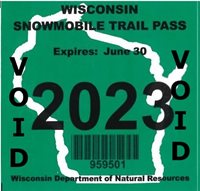 You are able to order your trail pass four ways: online, call the AWSC office, walk in to the AWSC office or mail your order to the AWSC office.

Each sled operating in WI is required to display a current Wisconsin Snowmobile Trail Pass.