AMERICAN LEGION POST 330 - Food & Drink
www.wilegionpost330.org
250 Main St
Wilson, WI 54027-
715-772-4266
We welcome all military personnel serving our country. Follow us on Facebook for updates and special events. Our hall is available to rent for your special event!
GIBBY'S LANES - Food & Drink
www.gibbyslanes.com
546 Industrial Blvd
New Richmond, WI 54017
715-246-2695
Extreme bowling Friday & Saturday nights - 12 lanes. Automated scoring, full-service bar & kitchen. Check out our birthday party package!
MIDWEST SPORTS PUBLISHING NETWORK - MN OFFICE - Other
www.mspninc.com
6595 Edenvale Blvd
<%# Eval("SponsorAddress2") %>
Eden Prairie, MN 55344-2101
1-800-989-6776
Publisher of Wisconsin Snowmobile News (WSN) magazine. 10% advertising discount available to all AWSC commercial members.
ST CROIX POWER SPORTS - Sales/Service/Parts/Accessories
www.stcroixpowersports.com
1075 N 4th St
New Richmond, WI 54017-
715-246-7433
Parts, sales, service for Honda & Yamaha Hours: Tues-Fri 9am-6pm & Sat 9a-3p Sun & Mon - Gone Riding! Ample trailer parking
THE CAVE INN - Food & Drink
1228 State Highway 12
Roberts, WI 54023-
715-716-0948
Hours: 1pm to close weekdays 11am to close weekends Located on trail, trailer parking.
THE LAUREL SUPPER CLUB - Food & Drink
1905 State Highway 64
Deer Park, WI 54017-
715-246-5121
Fine dining restaurant & bar with banquet facilities. Four miles east of New Richmond on State Highway 64.
VINNY'S SPORTS BAR & GRILL - Food & Drink
1847 County Road T
<%# Eval("SponsorAddress2") %>
New Richmond, WI 54017-
715-954-4002
We are located on the snowmobile trail, open 7 days a week at 11 am with a full menu and drink specials. Some trailer parking.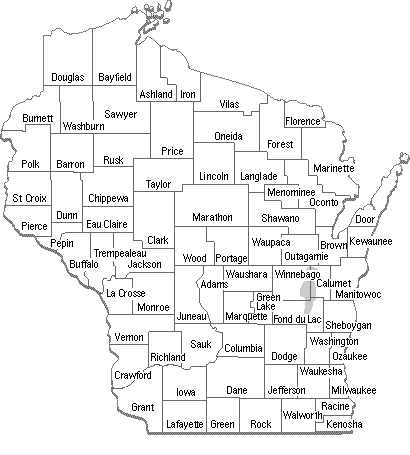 AWSC Sponsors
Please patronize our 1,200+ commercial sponsors. For a listing by county, please click here.
Join A Club Now
Looking to join a snowmobile club? We have a complete list of clubs by county. Simply click on the county.

WI Trail Pass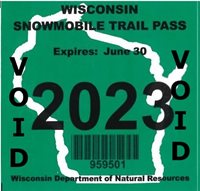 You are able to order your trail pass four ways: online, call the AWSC office, walk in to the AWSC office or mail your order to the AWSC office.

Each sled operating in WI is required to display a current Wisconsin Snowmobile Trail Pass.