ANTIGO YAMAHA - Sales/Service/Parts/Accessories
919 S Superior St
Antigo, WI 54409-
715-623-4144
Sales & service, call for reservations
BP NORTH & MIDTOWN TRAVEL CENTER - Fuel / Convenience Stores
N4005 State Highway 45
Antigo, WI 54409-
FULLER SALES & SERVICE - Sales/Service/Parts/Accessories
www.fullerss.com
2760 State Highway 45
Antigo, WI 54409-2960
715-623-4912
We are a family-owned and operated business that prides itself on providing the best products, customer service, and service after the sale. We stand above our competition with the friendliest, most knowledgable staff who are eager to assist you. When you shop at Fuller Sales & Service, we help you find the right outdoor power product to match your needs.
HEARTBREAKERS BAR & GRILL - Food & Drink
950 Forrest Ave
Antigo, WI 54409-2838
715-627-2211
Best food around! Homemade pizza, soups & salads, burgers & sandwiches, fantastic fish fry, chicken, prime rip, on Antigo's South side, 11am to closing, close to gas station
HOLIDAY INN EXPRESS & SUITES - Accommodations
www.hiexpress.com
2407 Neva Rd
<%# Eval("SponsorAddress2") %>
Antigo, WI 54409-
715-627-7500
Welcome to the Holiday Inn Express of Antigo, the gateway to the Northwoods! The hotel is conveniently located on Hwy 45 and just minutes away from all that the Northwoods has to offer. During your visit to the Antigo area, take in some of the local attractions such as stock car races at the Langlade County Speedway, over 500 miles of snowmobile trails and ATV trails suitably located just outside the hotel doors.
LILY SNO-BIRDS INC - Other
1146 Honeysuckle Ln
Neenah, WI 54956-
715-484-3342
Located on Trail #110 - our club maintains trails in Langlade County. We have a bar, kitchen, & hall. Serving chili, hamburgers, cheeseburgers, steak sandwiches, brats, & pizza. Open Wed at 7pm, Fri-Sun at 11 am, and special occasions.
NORTH STAR LANES - Food & Drink
400 Prosser Pl
Antigo, WI 54409-0125
715-627-4325
NOT BOB'S BAR - Food & Drink
N2496 State Highway 45 S
Antigo, WI 54409-8894
715-623-2388
Beer, mixed drinks & pizza; pool & darts
SLEEP INN - ANTIGO - Accommodations
525 Memory Ln
Antigo, WI 54409
715-623-0506
We are the newest hotel and offer the best service in town. We are located away from the highway, so you can enjoy a pleasant quiet stay with lavish furnishings and recent in room upgrades. All of our rooms offer free wireless internet access, in room coffee makers, iron and ironing board and free local phone calls. We have an indoor heated pool and whirlpool.
SUPER 8 MOTEL - ANTIGO - Accommodations
535 Century Ave
Antigo, WI 54409-2446
715-623-4188
Located right on trail #13 with ample parking to unload and load with plug-ins. BP gas station right next door, 4 cent coupon off per gallon. Indoor pool, hot tub and sauna, free WI-FI, extended breakfast, microwave, refrigerator, flat screen TV, iron/ironing board, coffee maker, tea maker, alarm clock. Restaurant drink coupons available onsite. Show your AWSC membership card and receive 20% off on the current rate of the day. Not valid with any other discount. To get discount, call 715-623-4188 or send an email with the dates you will be staying to antigosuper8@gmail.com. Satisfaction guaranteed -
THE DOCK BAR AND GRILL - Food & Drink
N9127 Water Power Rd
Deerbrook, WI 54424-
715-275-4230
WAGNER SHELL - Fuel / Convenience Stores
709 S Superior St
Antigo, WI 54409-0028
715-623-6464
Open 24 hrs, Beer, ATM, C-Store; Off-road Diesel & Semi Access; State Highway 45 S.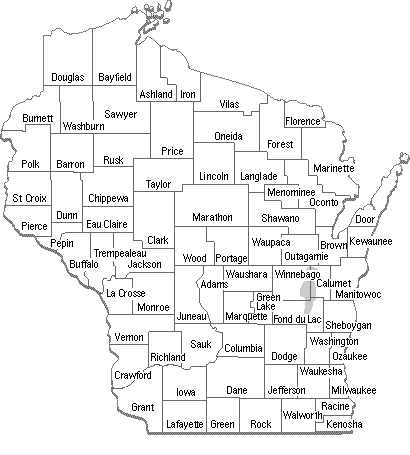 AWSC Sponsors
Please patronize our 1,200+ commercial sponsors. For a listing by county, please click here.
Join A Club Now
Looking to join a snowmobile club? We have a complete list of clubs by county. Simply click on the county.

WI Trail Pass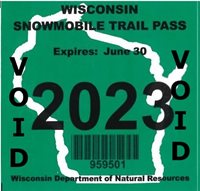 You are able to order your trail pass four ways: online, call the AWSC office, walk in to the AWSC office or mail your order to the AWSC office.

Each sled operating in WI is required to display a current Wisconsin Snowmobile Trail Pass.